Cloud-based SAP Hosting & Automated Operations
Automating your SAP Roadmap and IT Operations on the Cloud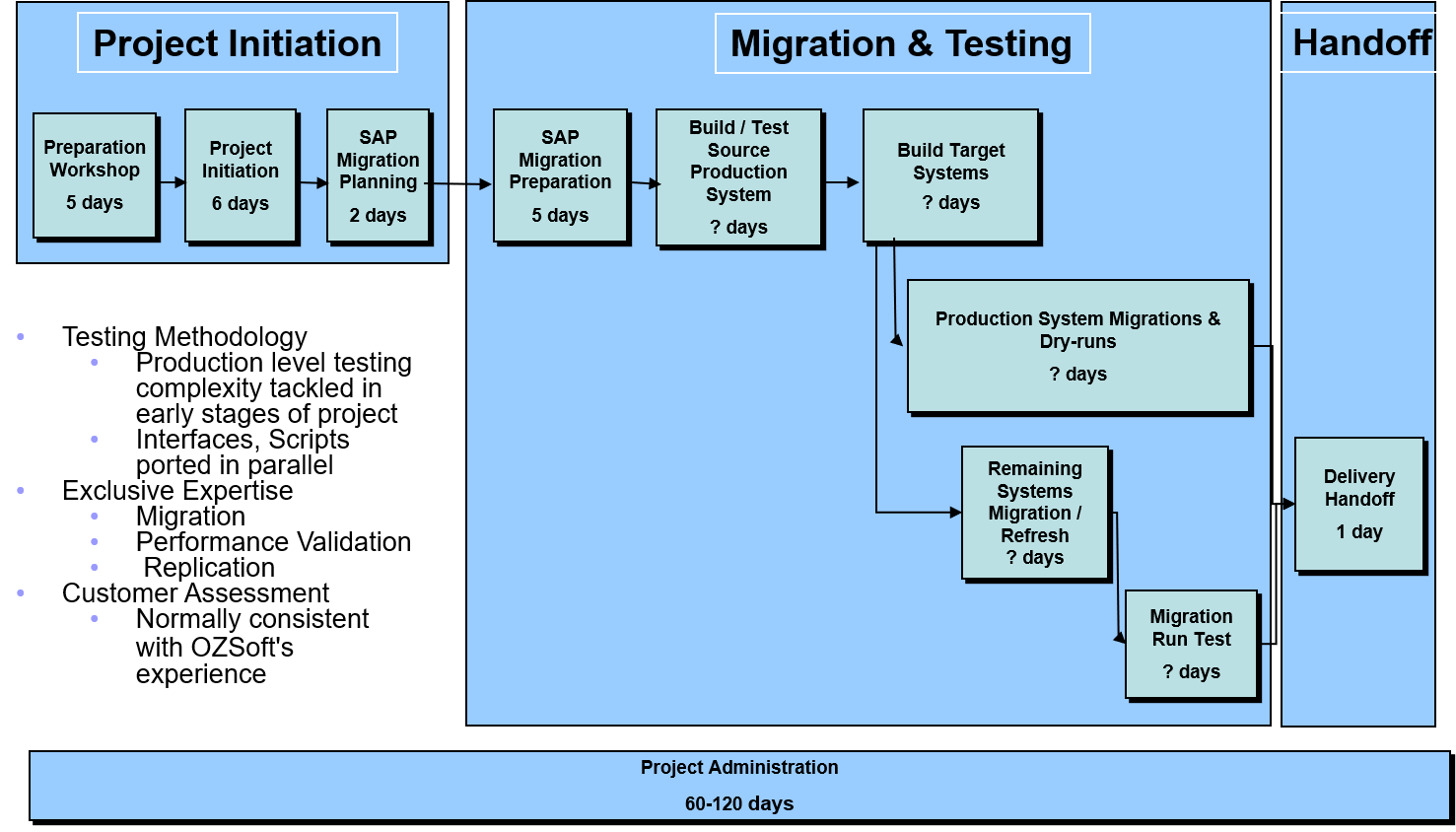 Plan
Following a sizing effort, architecture mapping and SLA design, it's time to map out the tasks required to accomplish the delivery of a functional and efficient application environment.
Depending on the size of the project, executive sponsorship must exist to create a project plan that includes availability and performance related tasks in every step.
This phase should include:
Proof of Concept (POC)
Migration & Deployment
Develop, revise project plan and gain approval
Gather required documentation and OSS notes
Analyze the source system
Define the target system
Obtain tools, licenses and installation package
Performance
What is the customer going to be testing for?
What will be the duration of the test?
What applications will they run in the environment?
What would be considered a successful POC?
SLM Design
User Personas (Functions and Roles)
IT/Business Services Delineation
Application/Transactions Buckets
Service Level Objectives (SLO) – Availability & KPIs
Service Level Agreements (SLA)
SLA/SLO Monitoring, Reporting & Notification Guidelines